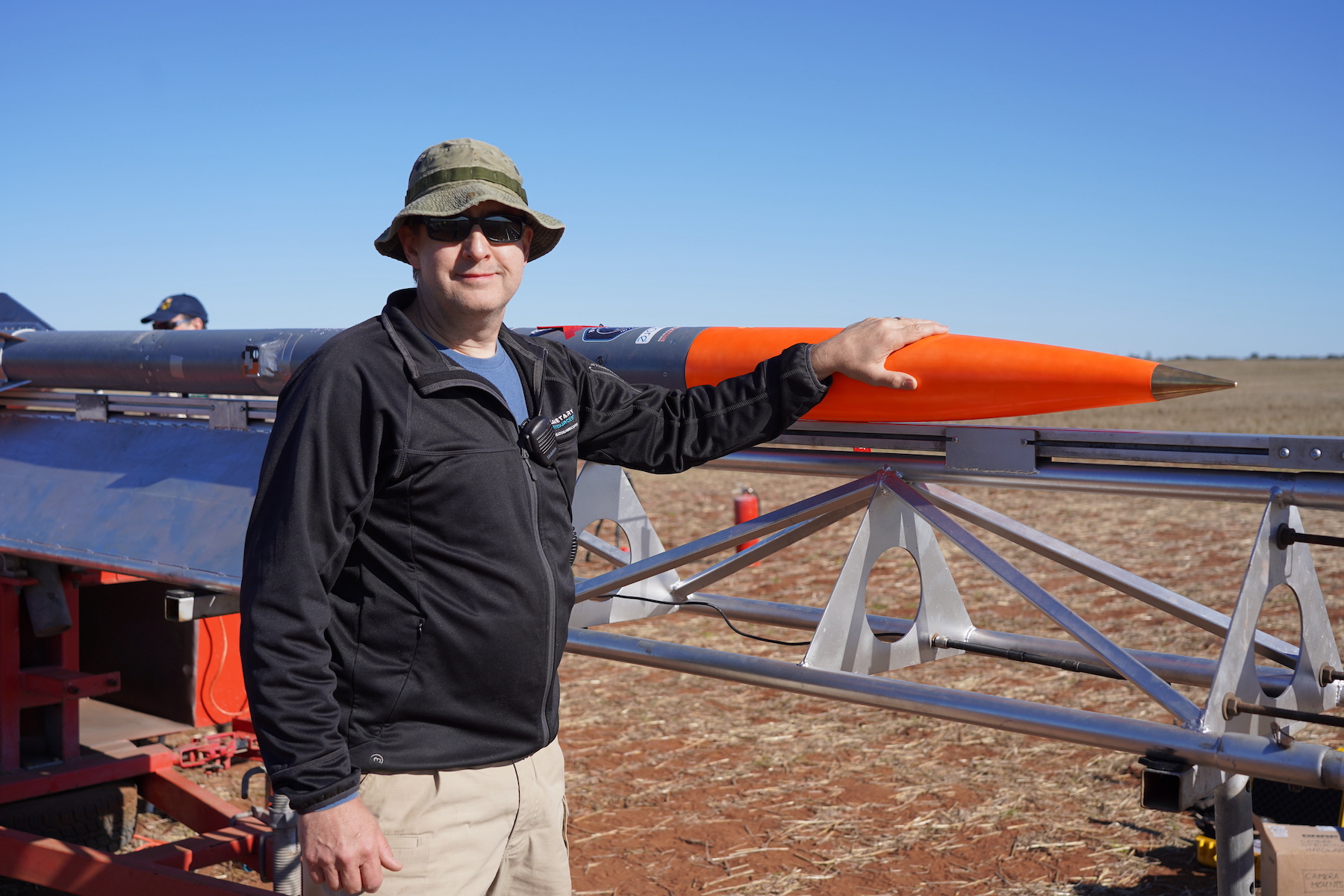 BRISBANE, Queensland, Australia, 17-Nov-2021 — /EPR AEROSPACE NEWS/ — Australian cyber security company BITSCore has successfully tested two sets of software algorithms on a sub-orbital rocket launched in Queensland, Australia, just a week after testing them on the International Space Station.
The software will help providers to upgrade onboard satellite cyber security as they join the 5G network, and allow satellite customers to request "ride-share" tasking from satellite operators.
BITSCore CEO Dr David Hyland-Wood said the advent of 5G had brought home to the satellite industry the need for new cybersecurity measures to help guarantee their security.
"5G has been a wake-up call for satellite operators everywhere, as they come to understand the need for making sure their satellites, some of which may have been in space for several years, need cyber security assurance," Dr Hyland-Wood said.
"In recent weeks we did some preliminary tests on the International Space station (ISS), and now we have tested in the harsh environment of a rocket launch," he said.
"We put the software on a board as physical payload and tested our communications, using internet protocols to exercise our authorisation system."
This latest SONAR mission ('Snakes on a Rocket', named after its Python programming language) test confirms the technology has reached Technology Readiness Level 6 (TRL 6) – system prototype demonstration in a relevant environment.
Also tested in the Black Sky Aerospace rocket was an algorithm which will allow satellite customers to alert operators of task requirements, and operators to pick up those tasks in a ride-share arrangement.
The tasking might include earth observation, communications, navigation, surveillance or monitoring the weather.
The launch took place on one of Black Sky's outback Queensland space launch sites. The flight reached speeds almost twice the speed of sound and altitude of almost 30,000 feet in about 10 seconds.
Dr Hyland-Wood said that following the successful ISS and rocket launch tests, the next step was to test them in a military exercise environment, followed by continued testing on the ISS.
BITSCore Pty Ltd (bits-core.com) is an Australian cybersecurity company providing unique and powerful distributed computing solutions utilising patented and patent-pending technologies. These include satellite command and control, provably secure data storage, and advanced command authorisation services. BITSCore is headquartered in Queensland and serves governments and corporations in countries allied with Australia.
SOURCE: EuropaWire