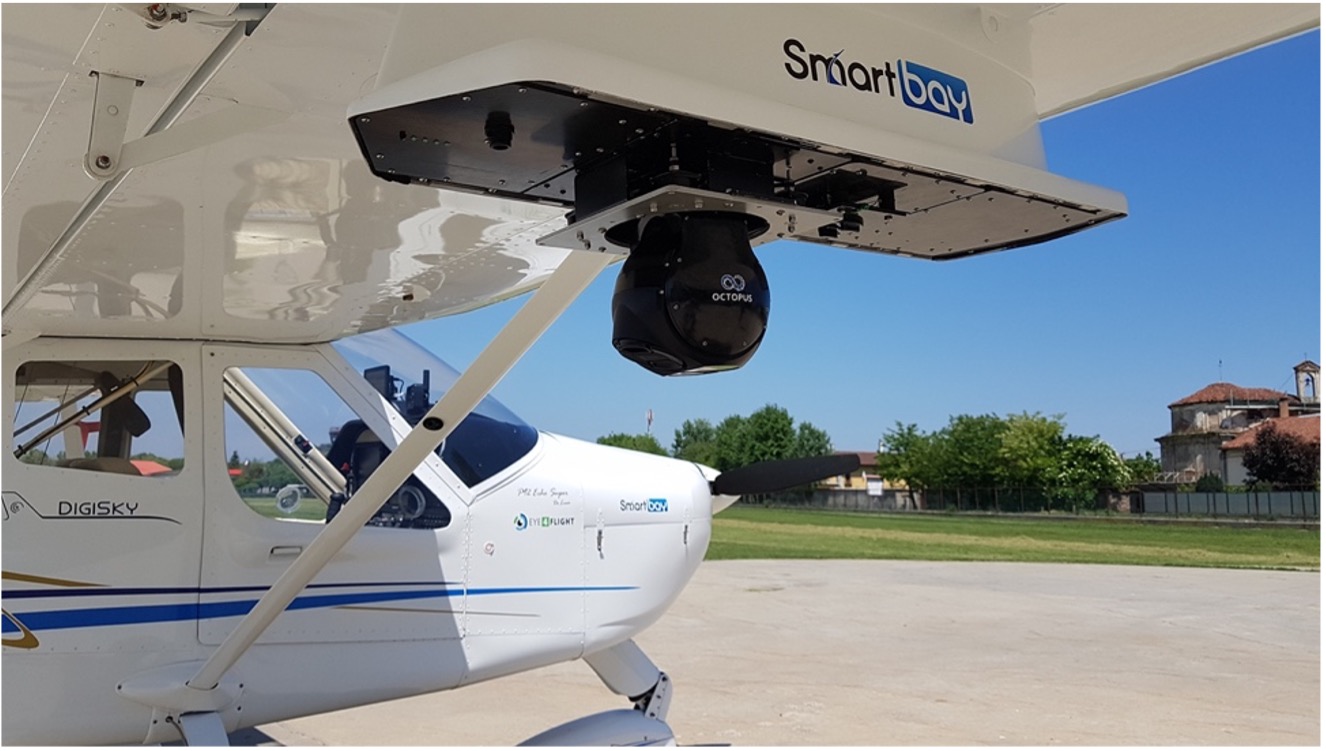 TORINO, 1-Mar-2021 — /EPR AEROSPACE NEWS/ — Asman Technology, a leading provider of avionic and communication technologies and services, and DigiSky Srl, a leader in aerial ground monitoring technologies, today announced their will to join their forces to bring to market SmartBay, the DigiSky's proprietary product line that provides a broad range of solutions dedicated to the transformation of General Aviation CS/FAR-23 aircrafts into special mission ones.
Beginning immediately, Asman Technology will be entitled to resell SmartBay products and aircrafts in addition to its traditional Arla-600 model, both in France and internationally. "DigiSky's SmartBay product line fully complements our traditional manned ULM offer with competitive solutions in the CS-23 certified domain", said Eric Matysiak, CEO of Asman Technology.
Enabling the most efficient aerial monitoring solutions Asman Technology has a significant expertise in developing, marketing and operating aerial surveillance and photogrammetry solution by airplanes, helicopters, drones and aerostats. In addition, Asman Technology is a leading provider of proprietary solutions, https://aerodatalink.com, dedicated to allowing mission systems to broadcast and be operated from the ground in real time.
"We truly believe that Asman Technology expertise and market footprint in enabling aerial missions with advanced ground-board communication is key to accelerate DigiSky's roadmap towards new markets", said Paolo Pari, CEO of DigiSky.
Asman Technology and DigiSky's joint efforts to market efficient and affordable technologies will provide unique key benefits to all those clients, whether already operating or willing to operate, in the aerial ground monitoring segment, such as:
– The ability to collect and process large amounts of aerial images in an affordable manner by using highly configurable aerial platforms that match multiple missions' typologies.
– The ability to reconfigure missions and sensors suite in a rapid, easy and certified way
– The ability to expand monitoring capabilities without the need for expensive investment by adapting existing aircrafts to their unique aerial monitoring needs
SOURCE: EuropaWire